The environmental issue is hugely important to us at Callerts Carpet Cleaner (Matt-Tvätt).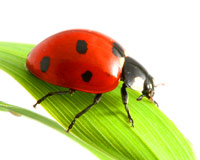 We have a well thought-out and systematic environmental work, not only in supervisions but to raise interest and awareness in our daily work of all employees. By always thinking ahead we can minimize the environmental impact of our work and achieve continuous improvement by reducing the consumption of energy, raw materials and natural resources.
We eco-labeled products and technologies over other similar products. And we update us with even more efficient and more environmentally friendly methods. Our goal is not only to comply with environmental laws, but to exceed environmental modern standards.
We require, if possible high environmental standards form our suppliers. As an example we recycle waste heat from the production to heating the building. In this way, we supply only the residual heat down to minus 5 degrees. We will also use heat and water from the drycleaning plant to supply wash water.
Waste arising from our activities is handled according to priority:
Reutilization
Recycling
Energy recovery
Combustion
Deposition
If you have any questions about our environmental commitment, please call Michael Wahlberg – Environmental Manager Tel. + 46 -8-715 00 91